There's a lot happening today as far as UK music is concerned. First of all, the market looks healthy with UK artists being received well in the global and domestic scene. Technology has helped to make the music traverse the world and live performances continue to attract more attention than ever before. Keep reading to learn about all that is happening in the music scene in the UK today.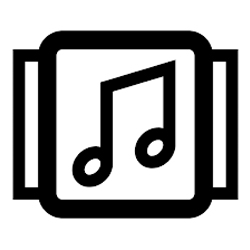 Music consumption figures for 2016 stood at 123 million albums, representing a 1.5% rise from 2015, according to the BPI's report for 2016. This shows how the music market has expanded here, with further growth expected this year. Streaming and demand for vinyl LPs are on the rise and have helped to propel the British music industry to greater heights. Audio streaming has risen by 500% since 2013, and last year alone, 45 billion audio streams occurred through various platforms including Tidal, Apple, Deezer and Spotify. Streaming is not expected to slow anytime soon in fact, it is expected to grow by a huge margin.
Again, the retail value for music consumed in 2016 stands at approximately £1 billion, which shows just how lucrative the music industry in the UK is.
There's also been a huge surge in the consumption of vinyl in the UK. Last year alone, 3.2 million LPs were sold, which is huge compared to previous years. David Bowie was the best-selling vinyl artist last year. What continues to boost the market for vinyl is the presence of an increasing number of younger fans, expansion in retail floor-space and events like Record Store Day.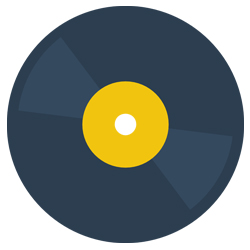 The demand for vinyl shows how current music listeners prefer to have music packaged. It's a multi-channel world today, where music lovers can experience the convenience of streamed music and at the same time want to buy and own recordings they treasure on LP.
It's also worthwhile highlighting that sales for CDs continue to drop. Last year, for instance, it dropped by 11.7%. Nevertheless, there are those consumers who prefer the deluxe box-set packaging which has lasting appeal as a gift item.
Overall, the current music trend in the UK shows that CD, vinyl LP, and other physical formats represent over 41% of music consumed, in terms of volume.
Also notable is the growth shift of digital platforms, where we can see streaming taking over as the main form of music consumption, with downloading of albums and singles being the biggest loser.
UK music has gone global, and the country's artists are performing fairly well in the global scene. Artists like Michael Ball and Alfie Boe seems to be striking a particular chord, judging by the sales they are making on their album Together, which did remarkably well last yearand the trend continues. The Rolling Stones, Robbie Williams and Rick Astley are also doing well since last year when they began to feature in the top 20.
The 1975 also continues to be received well here in the UK and in the US where they have topped both charts.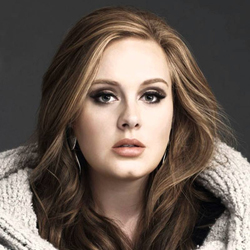 Adele trends high in the music scene here in the UK. 25 was last year's UK best-selling album for the second time in a row; this year, it continues to perform extraordinarily well, much like its predecessor, 21. Adele's success is a big plus to UK music because it means the country will be on top again for the 12th year in a row, with the world's best-selling album.
But somehow all is not well in the UK music scene; post-Brexit political effects might interfere with the current smooth sailing of the music industry. It's believed that tariffs might be imposed on products manufactured in EU markets. For example, the UK imports most of its vinyl from other EU markets; if the tariff was to be imposed, it would raise the cost of accessing the music and this could have a negative effect on the industry. Brexit might also affect tourism due to visa and movement regulations, which could deal a big blow to music tourism. Nevertheless, it will all depend on how the UK is ready to adapt to the changes and how well she can negotiate with her neighbors and stakeholders.
So, the current trend in UK music is one characterized by a story of hope amidst some uncertainties. But resilience, innovations and the creativity of its artists continue to propel the industry high on the global map.
---